Some of my recent projects
This is a summary of some of my recent projects.
news/recent changes/announcements
| | |
| --- | --- |
| 2003/07/04: | Pages restored following a harddisk crash. |
Timian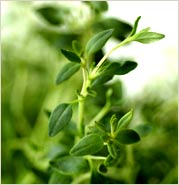 Timian is an XSLT-based report-formatter for analog, the popular weblog analy[sz]er. It relies on the XML-format output that I contributed to analog, and which is currently going through the beta-phase. Timian was written from scratch, using the XSLT-functionality of XalanC. Very briefly, it allows new analog report-formats to be written using XSLT.
>> Go to the main Timian website.
Pleiades
"Pleiades" is a Beowulf-style Linux-cluster built of "commodity-off-the-shelf" (so-called COTS) components. It is built partially as part of a contract with ENIDAN Technologies Ltd., and partially as an educational exercise.
>> Read more about the Pleiades cluster.
sapdb for linux/390
Sometime mid-2002 I got involved with an effort to port SAPDB to Linux/390. I am not currently taking part nor am I aware of the current status.
>> Read more about this project.
| | |
| --- | --- |
| Last time this page was updated: Friday 4 July 2003 15:07 | |